Dr. Mark Hyman, ten-time #1 New York Times bestselling Author

AquaTru has created the world's most powerful water filter yet.

Mike Adams, The Health Ranger

AquaTru is the most innovative counter-top water purifier available on the planet."

Ocean Robbins, The Food Revolution Network

I've scoured the test results. I've asked probing questions. I am very impressed.

Susan Peirce Thompson - Founder and CEO, Bright Line Eating

AquaTru™ is the 'Real Deal'. If your budget is in the hundreds, not the thousands, I'm convinced this is the best system.
What's in your tap water?

How does the AquaTru work?
AquaTru Classic Waterfilter - Complete Set
A compact and all-in-one system which removes up to 99% of all contaminants in your tapwater: the AquaTru waterfilter. This complete set offers all you need to start filtering your water. It's easy to install, use and maintain. Within minutes you're ready to enjoy your first glass of pure AquaTru water.
Regular price

Sale price

€449,00

Unit price

per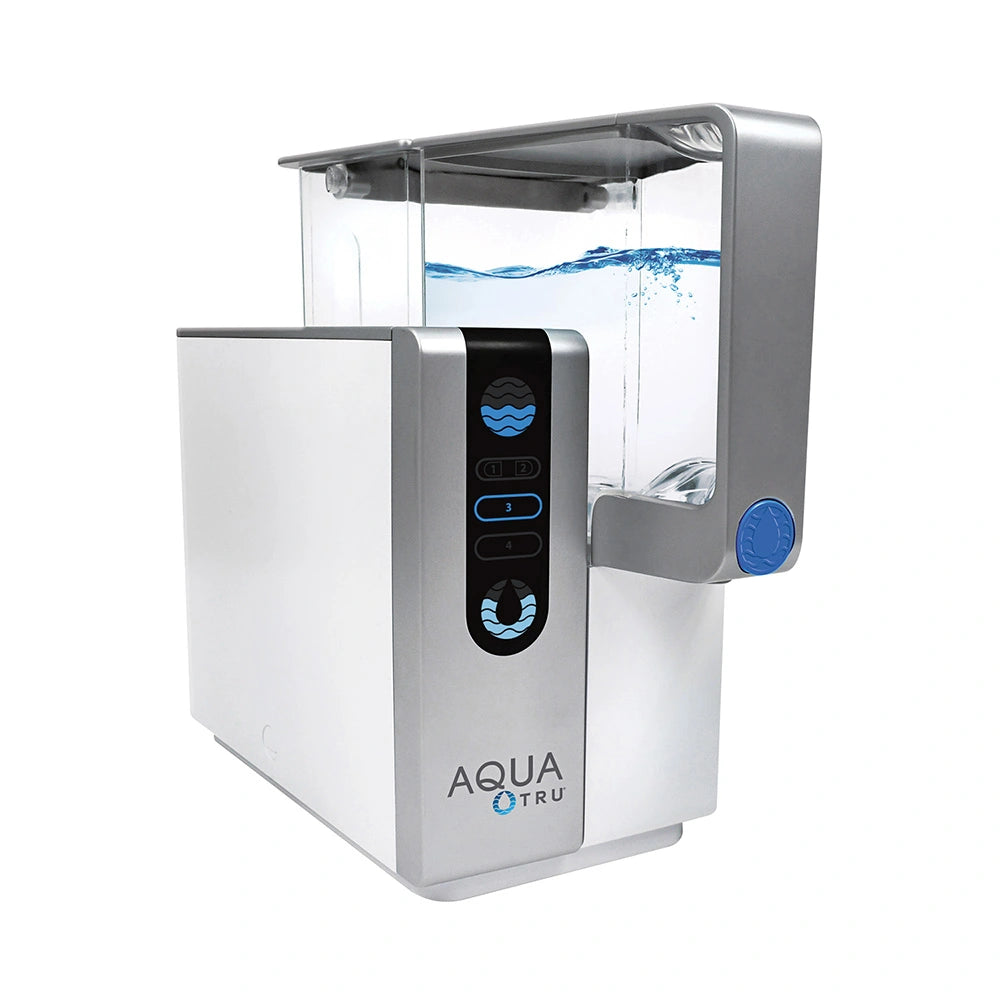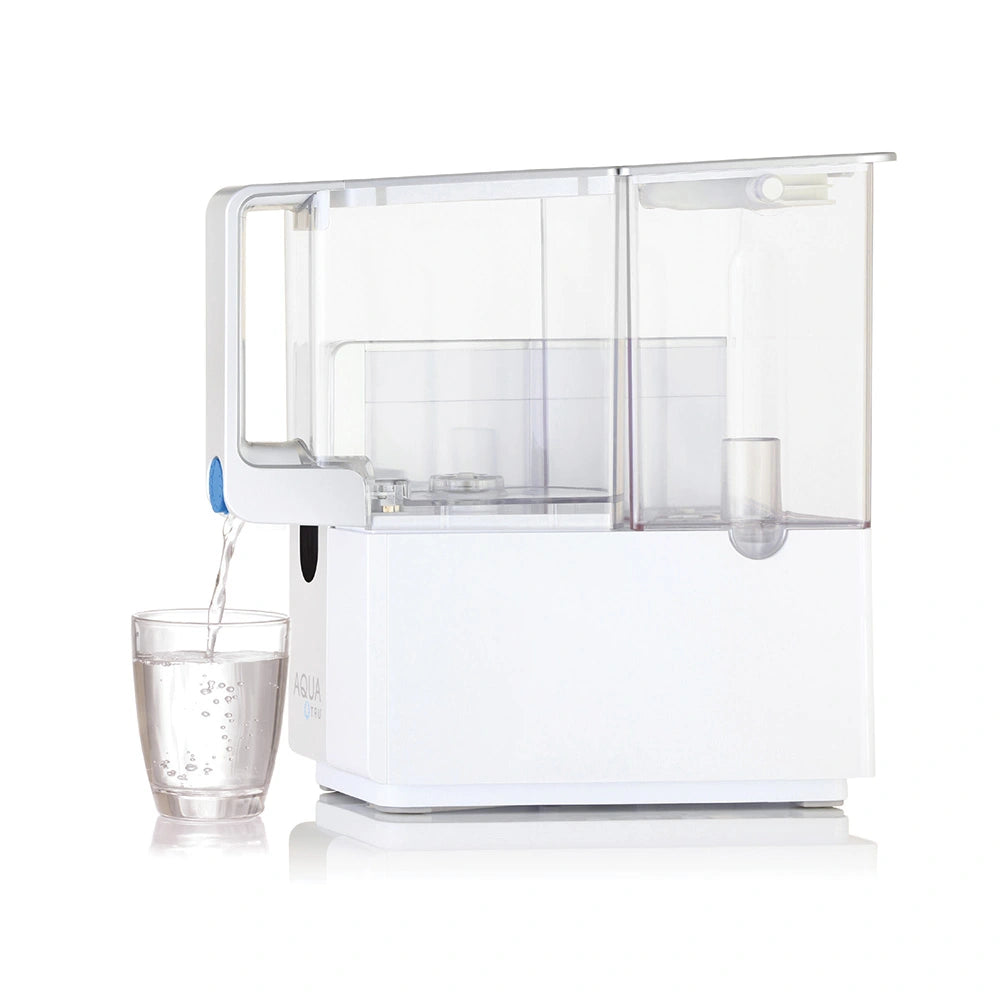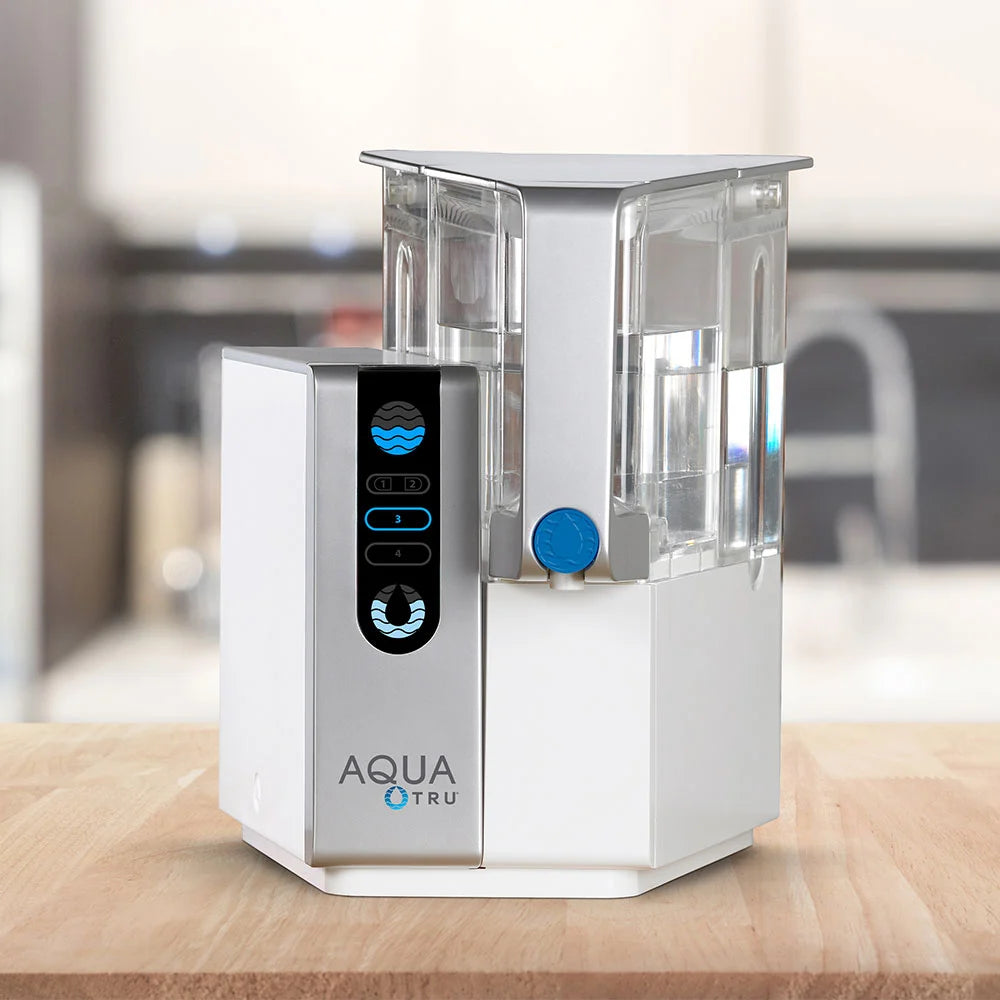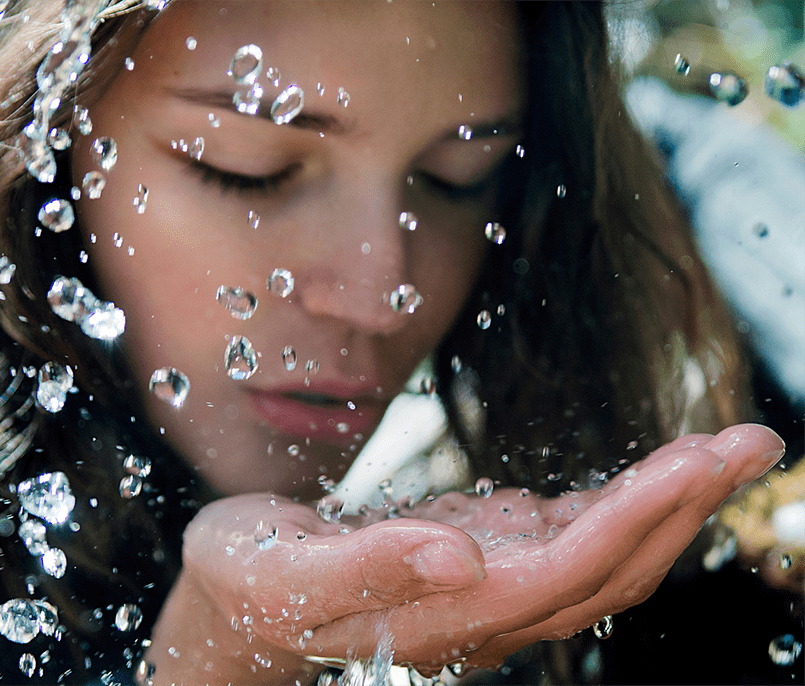 What people say about us
I get asked so frequently what my favourite water filter is, and I always say AquaTru is the real deal. I even add some Celtic sea salt in every glass just to remineralise the water and ensure I'm hydrating with the best stuff around.
For the past 10 years, I've had a typical water filter with a cartridge. I always thought this was enough, until I learned about how many major contaminants had passed through the filter and I was still consuming. I discovered AquaTru through a podcast called Heal Thy Self by Dr G. Whenever I see anyone drinking from a plastic bottle, I have to share some information with them about AquaTru so they can do further research for themselves. This is the best countertop water filtration system you will find with very simple instructions to set up. Perfect.
The AquaTru is an innovative product. Sleek in design and with unique 4-phase filtering system. Quality the way I like it!
With AquaTru, we drink a lot more water because it tastes better. It also reassures me that my children drink pure water every day.