The Power of Water
Water plays an important role in virtually every process in your body. No surprise, since 99% of the human body consists of water molecules. Depending on your , weight, age and sex, it is advised to drink somewhere between two to three liters of water every day. But why?
Drinking enough pure water has a lot of benefits. It gives you better skin, better concentration and better organ function. It can also help with burning fat, recovering after training and removing toxins from your body. And that's just the start.
We'll say it again: drinking water has a lot of benefits. But if you really want to take full advantage of these benefits, you have to make sure that the water that you're drinking is clean and pure. If your water is contaminated, it can negate these benefits and even have negative consequences for your health.
Do you want to know more about the contaminants in your tapwater and the impact on your health?
Savings

Compared to bottled water, with AquaTru you save a lot of money. In this example we made a calculation based on a family of four. Each person drinks an average of 2,5 liters of water a day. That is 10 liters a day, which amounts to 3650 liters a year.

On average, a liter of bottled water costs €0,50. By drinking AquaTru water a family of four can save up to €1825,- a year! AquaTru costs €450,-. After this one time investment the replacement of the filters is €137,50 a year.

AquaTru only uses €2,- of electricity a year.
Research
You have probably read about the contaminants in our tap water and the importance of drinking pure water on our homepage. But here, we want to go a bit more in depth. What contaminants are in our tap water? What is pure water, and how does it contribute to your health?

After reading a lot of research documents, we found some interesting and important answers. We would like to share them with you.
Pure and clean water every day?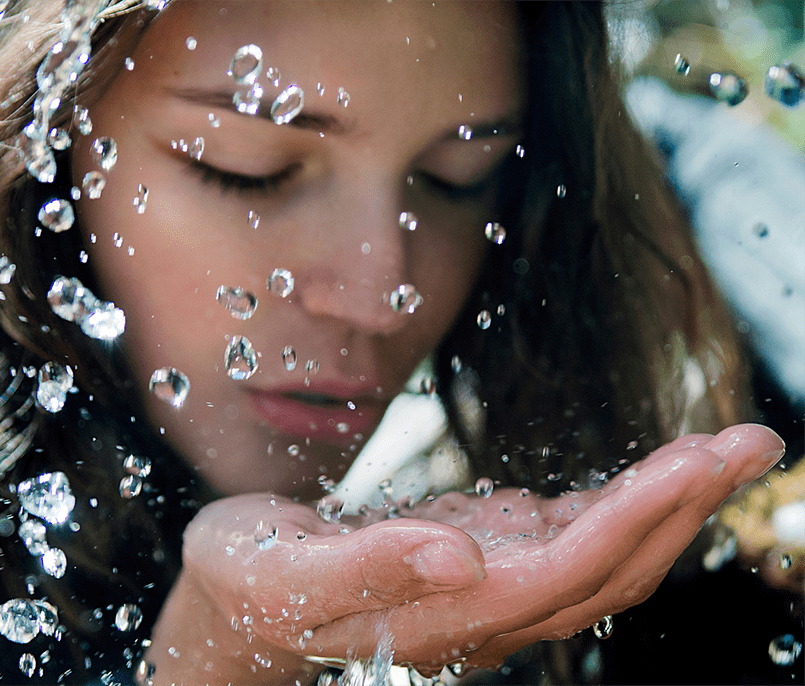 What people say about us
I get asked so frequently what my favourite water filter is, and I always say AquaTru is the real deal. I even add some Celtic sea salt in every glass just to remineralise the water and ensure I'm hydrating with the best stuff around.
For the past 10 years, I've had a typical water filter with a cartridge. I always thought this was enough, until I learned about how many major contaminants had passed through the filter and I was still consuming. I discovered AquaTru through a podcast called Heal Thy Self by Dr G. Whenever I see anyone drinking from a plastic bottle, I have to share some information with them about AquaTru so they can do further research for themselves. This is the best countertop water filtration system you will find with very simple instructions to set up. Perfect.
The AquaTru is an innovative product. Sleek in design and with unique 4-phase filtering system. Quality the way I like it!
With AquaTru, we drink a lot more water because it tastes better. It also reassures me that my children drink pure water every day.