CCPA Compliance
The app used for assuring the GDPR/CCPA compliance of this site, collects your IP and the email address in order to process the data. For more check
Privacy Policy
Data Rectification
You can use the link below to update your account data if it is not accurate.
Data Portability
You can use the links below to download all the data we store and use for a better experience in our store.
Access to Personal Data
You can use the link below to request a report which will contain all personal information that we store for you.
Do not Sell My Personal Information
You can submit a request to let us know that you do not agree for your personal information to be collected or sold.
Right to be Forgotten
Use this option if you want to remove your personal and other data from our store. Keep in mind that this process will delete your account, so you will no longer be able to access or use it anymore.
Savings

Compared to bottled water, with AquaTru you save a lot of money. In this example we made a calculation based on a family of four. Each person drinks an average of 2,5 liters of water a day. That is 10 liters a day, which amounts to 3650 liters a year.

On average, a liter of bottled water costs €0,50. By drinking AquaTru water a family of four can save up to €1825,- a year! AquaTru costs €450,-. After this one time investment the replacement of the filters is €137,50 a year.

AquaTru only uses €2,- of electricity a year.
Research
You have probably read about the contaminants in our tap water and the importance of drinking pure water on our homepage. But here, we want to go a bit more in depth. What contaminants are in our tap water? What is pure water, and how does it contribute to your health?

After reading a lot of research documents, we found some interesting and important answers. We would like to share them with you.
Pure and clean water every day?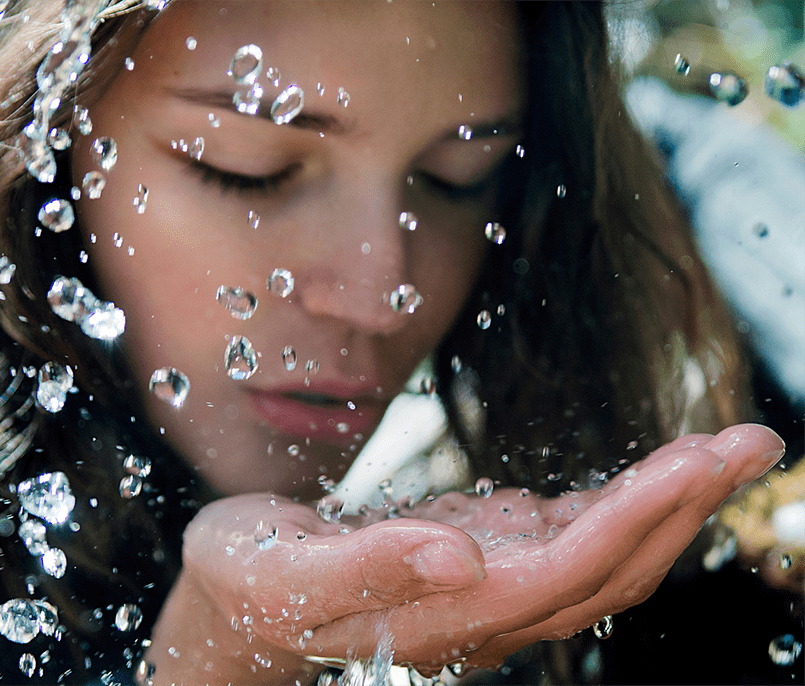 What people say about us
I get asked so frequently what my favourite water filter is, and I always say AquaTru is the real deal. I even add some Celtic sea salt in every glass just to remineralise the water and ensure I'm hydrating with the best stuff around.