Regular price
€594
Sale price
€514
Unit price
per
Save

€80
Sold out
‣ Removes up to 99% of all chemicals
‣ Makes your water lime and chloride free
‣ Plug and play, no installation required
If you buy AquaTru Classic + 1 year filter pack, you will receive a free descaling set. AquaTru Classic is a complete water filtration system based on Ultra Reverse Osmosis® that removes up to 99% of all contaminants from tap water. AquaTru Classic is easy to install - Plug & Play - and is easy to use and maintain. The system has a capacity of 2.7 litres and is ideally suited for frequent use at home or in the office.
NOTE: A starter filter set is already included with the AquaTru Classic water filter. With this package, you have enough supplies to last for a total of 1.5 years

View full details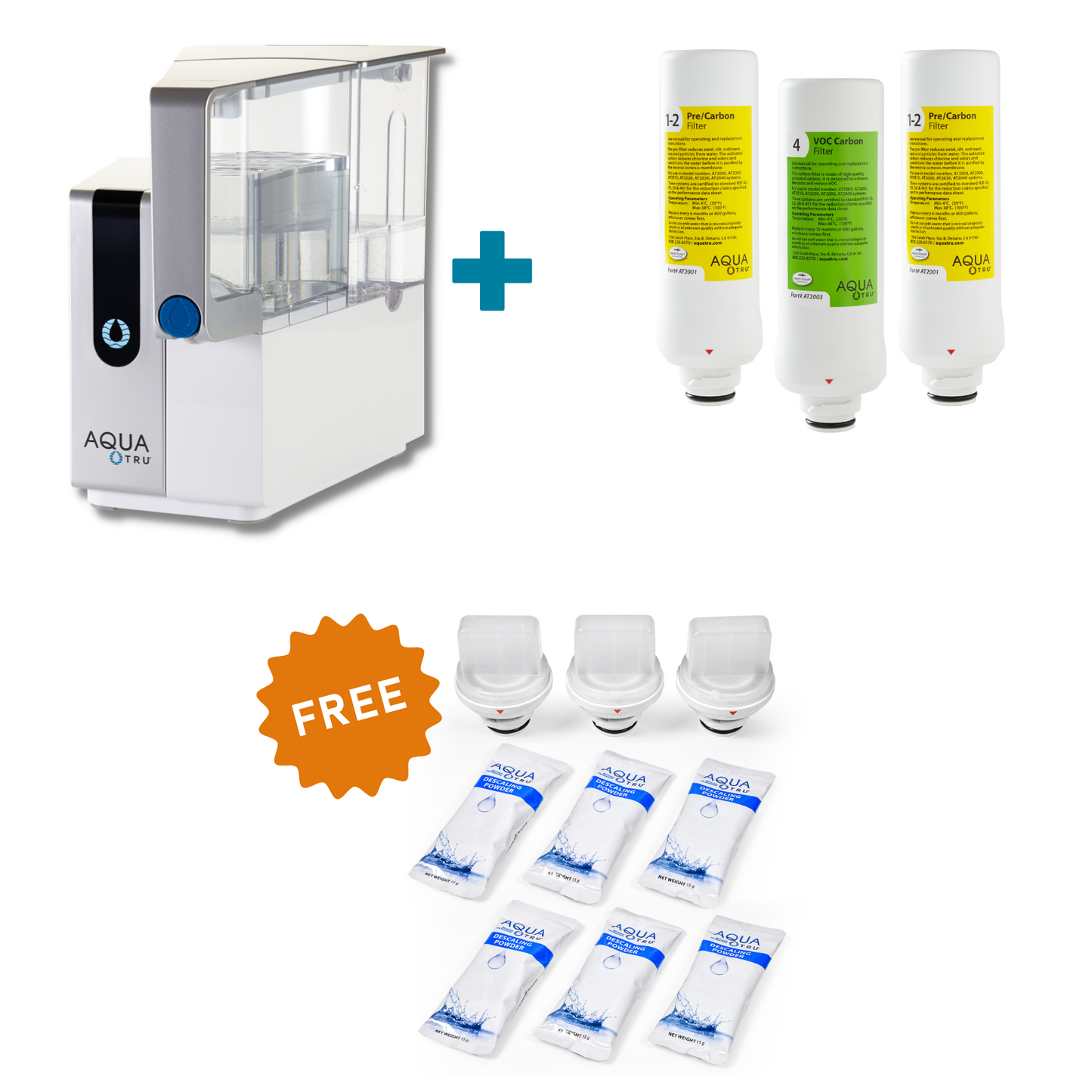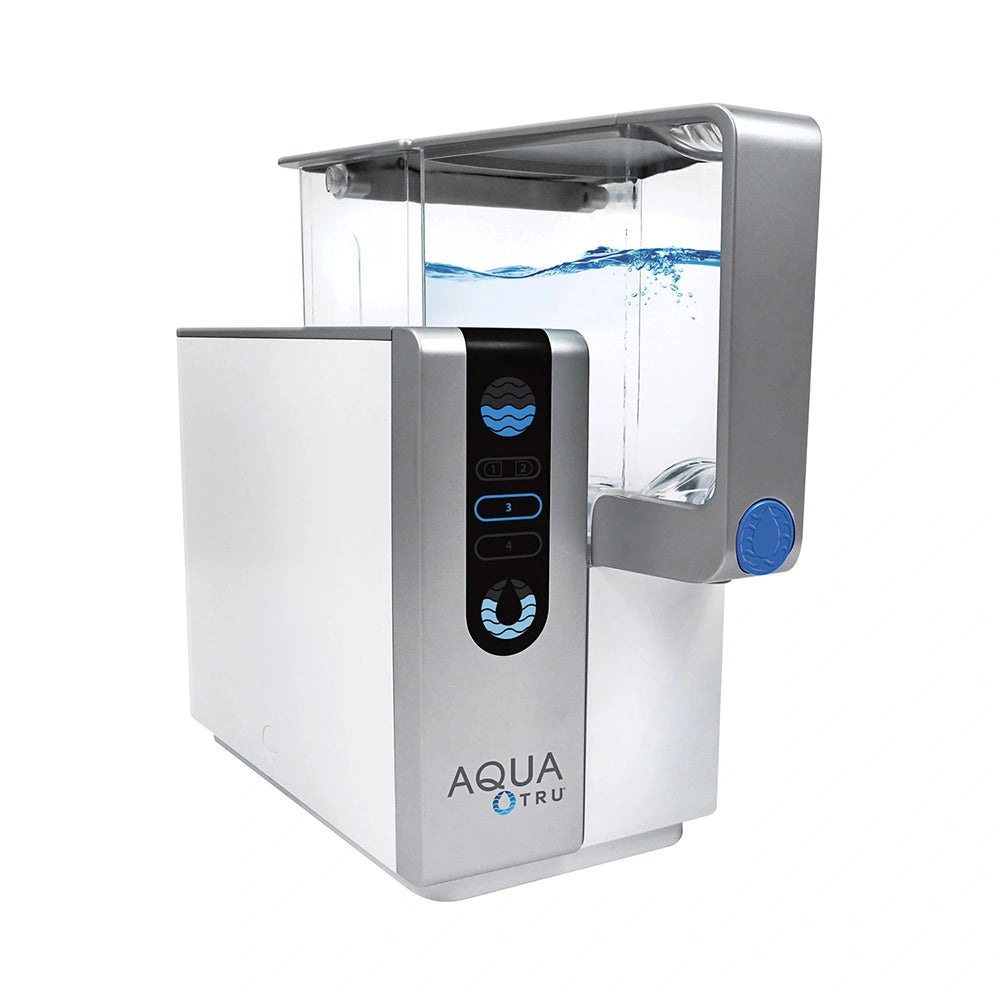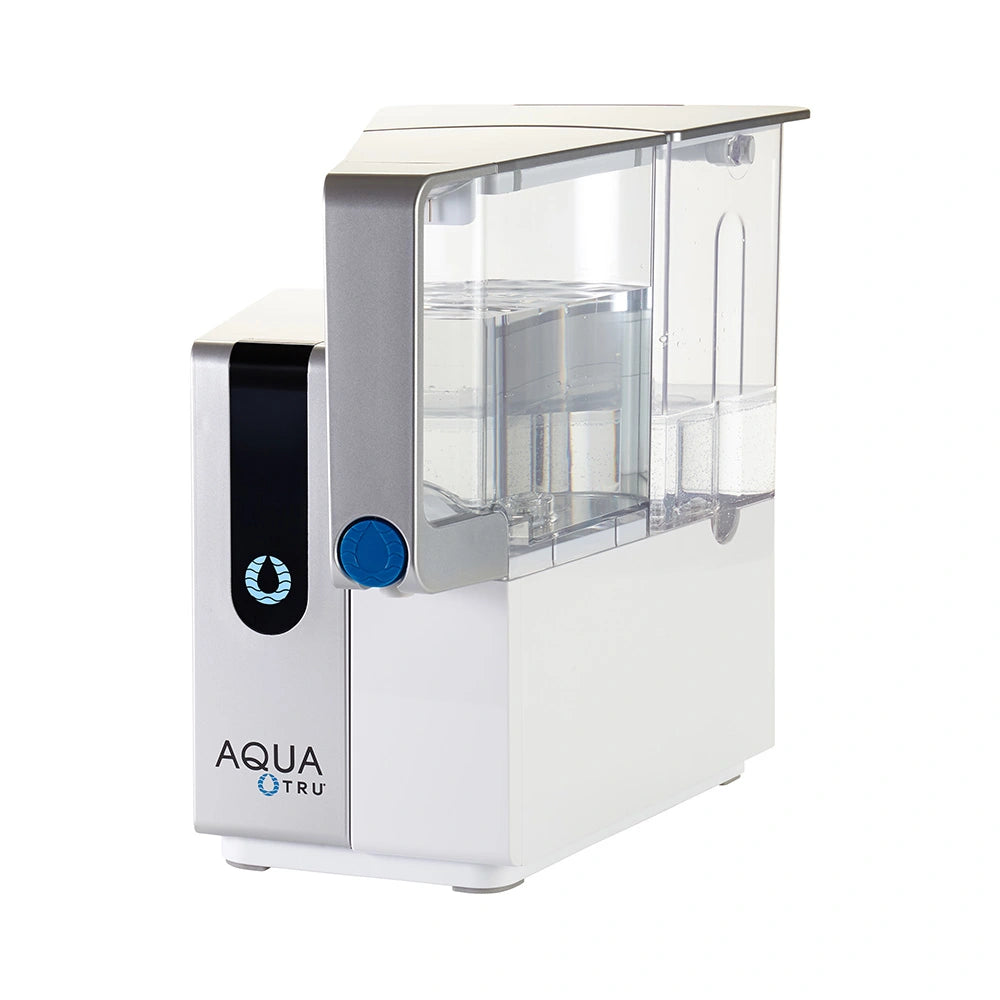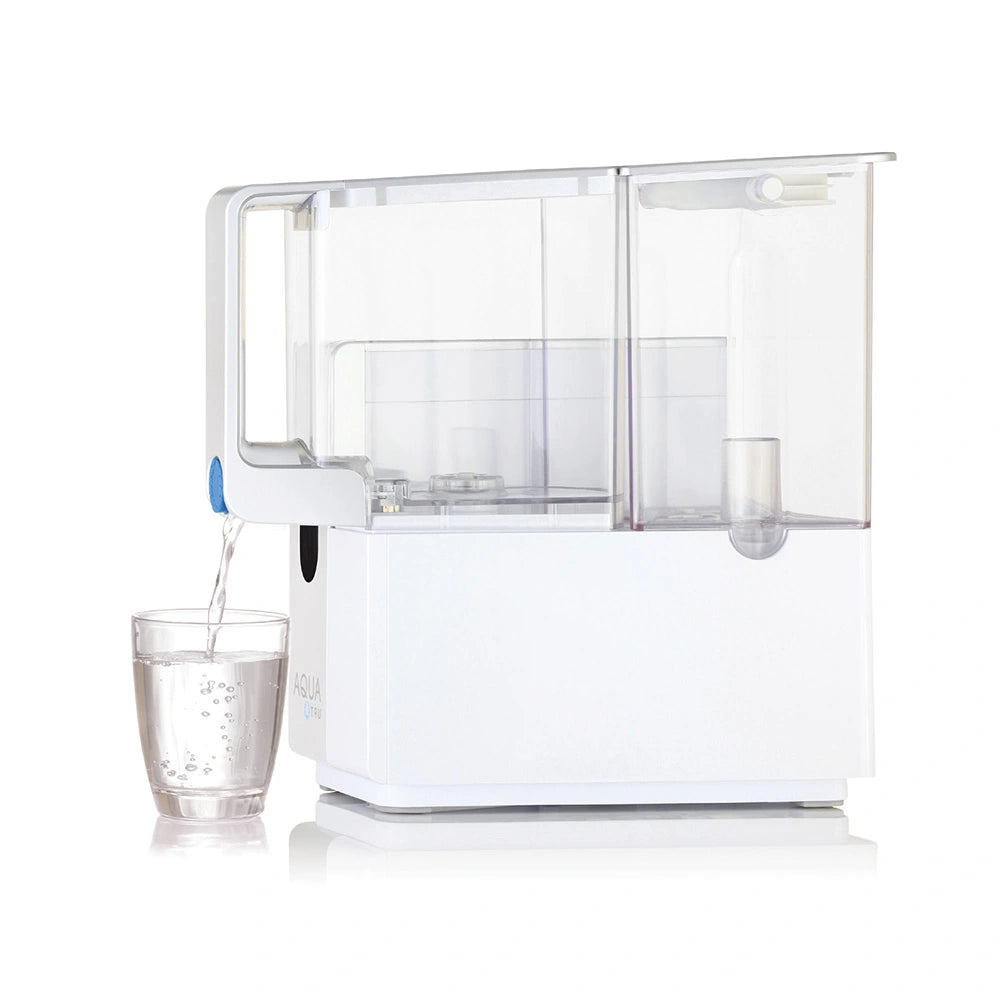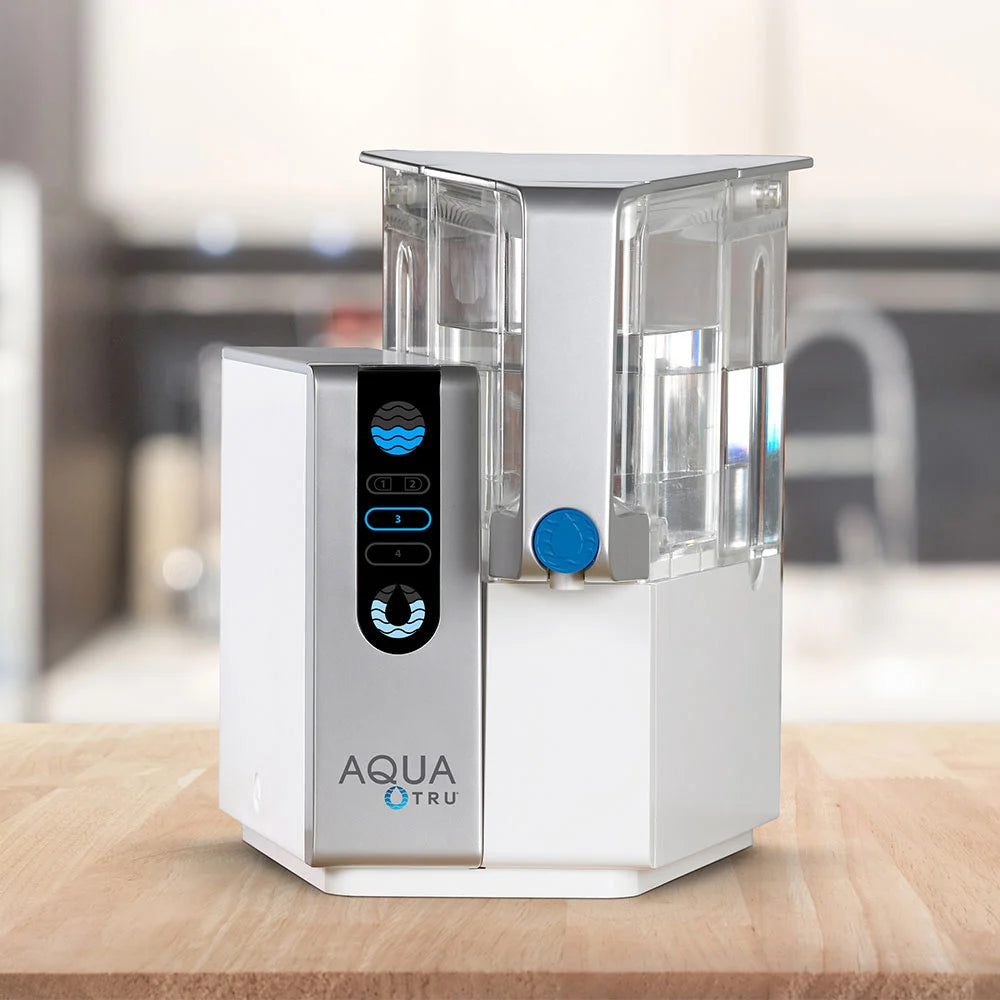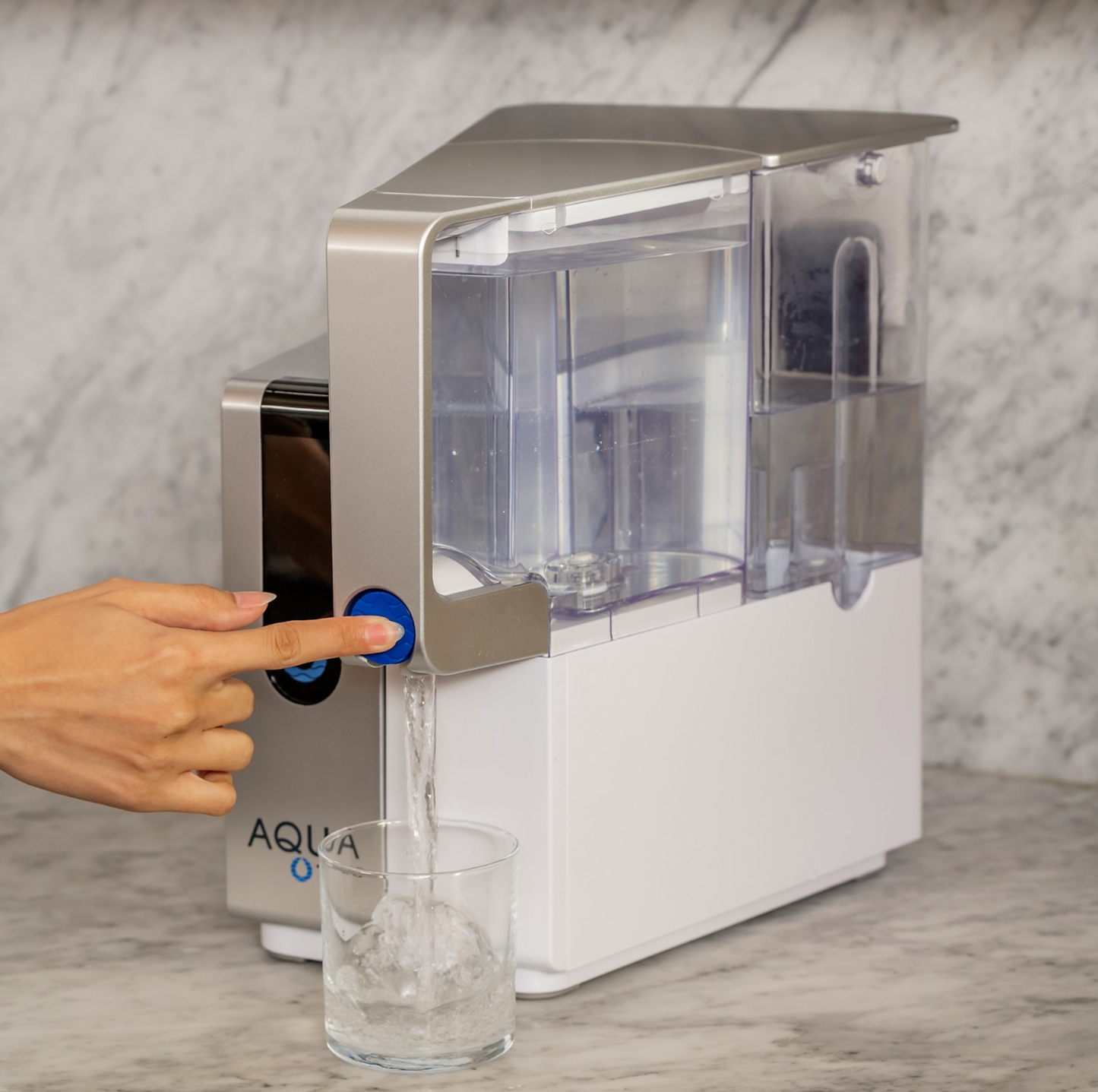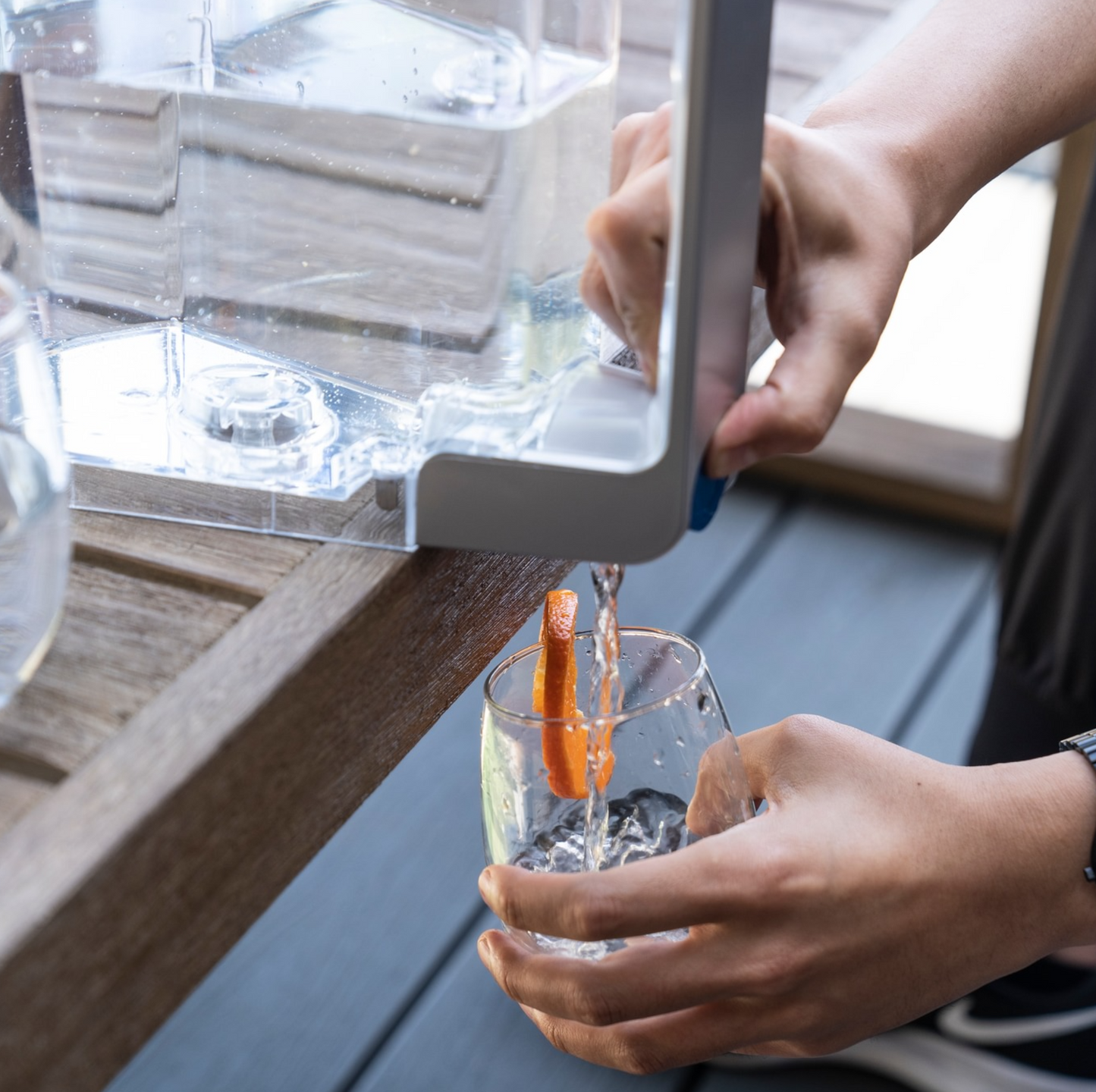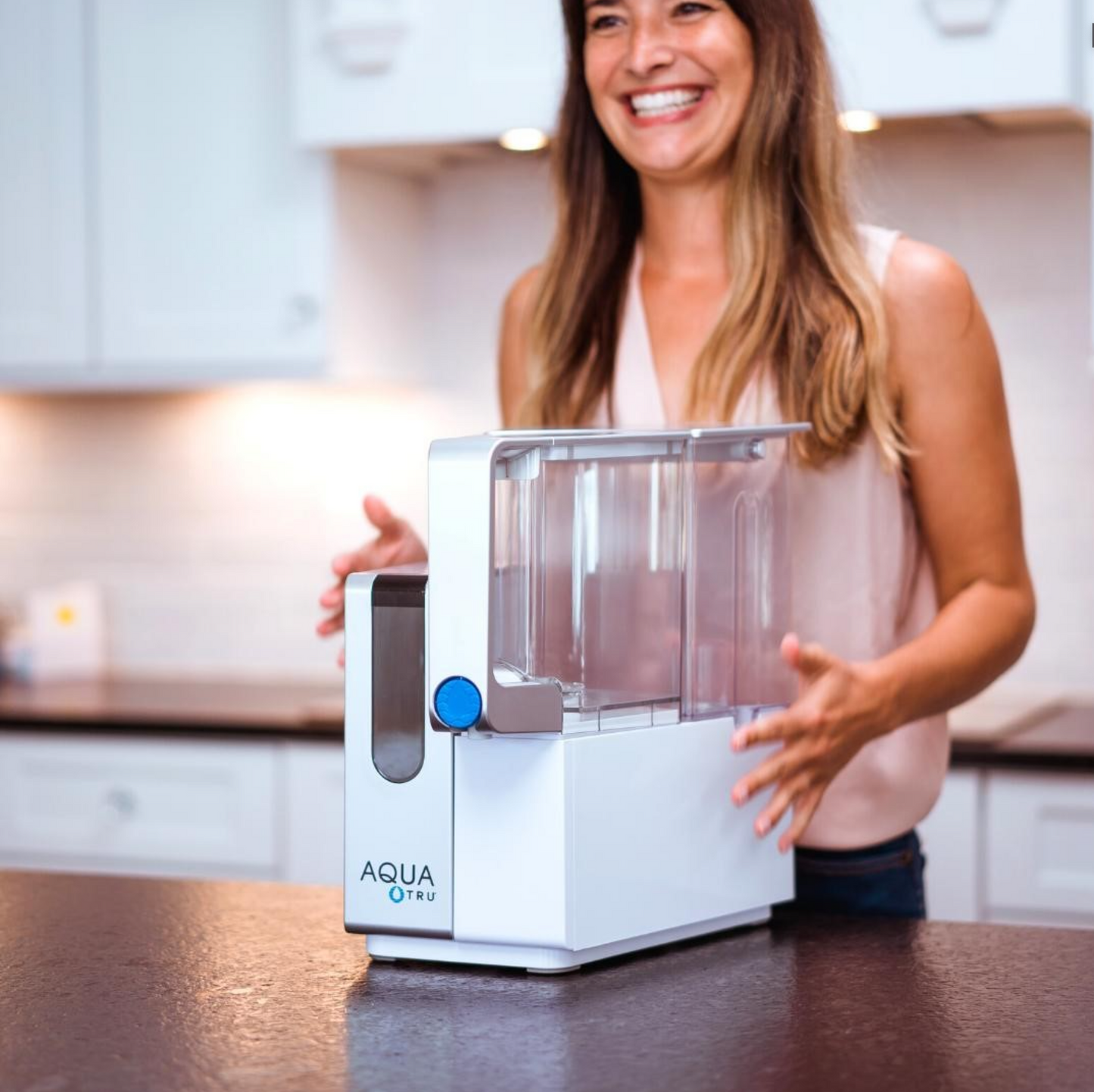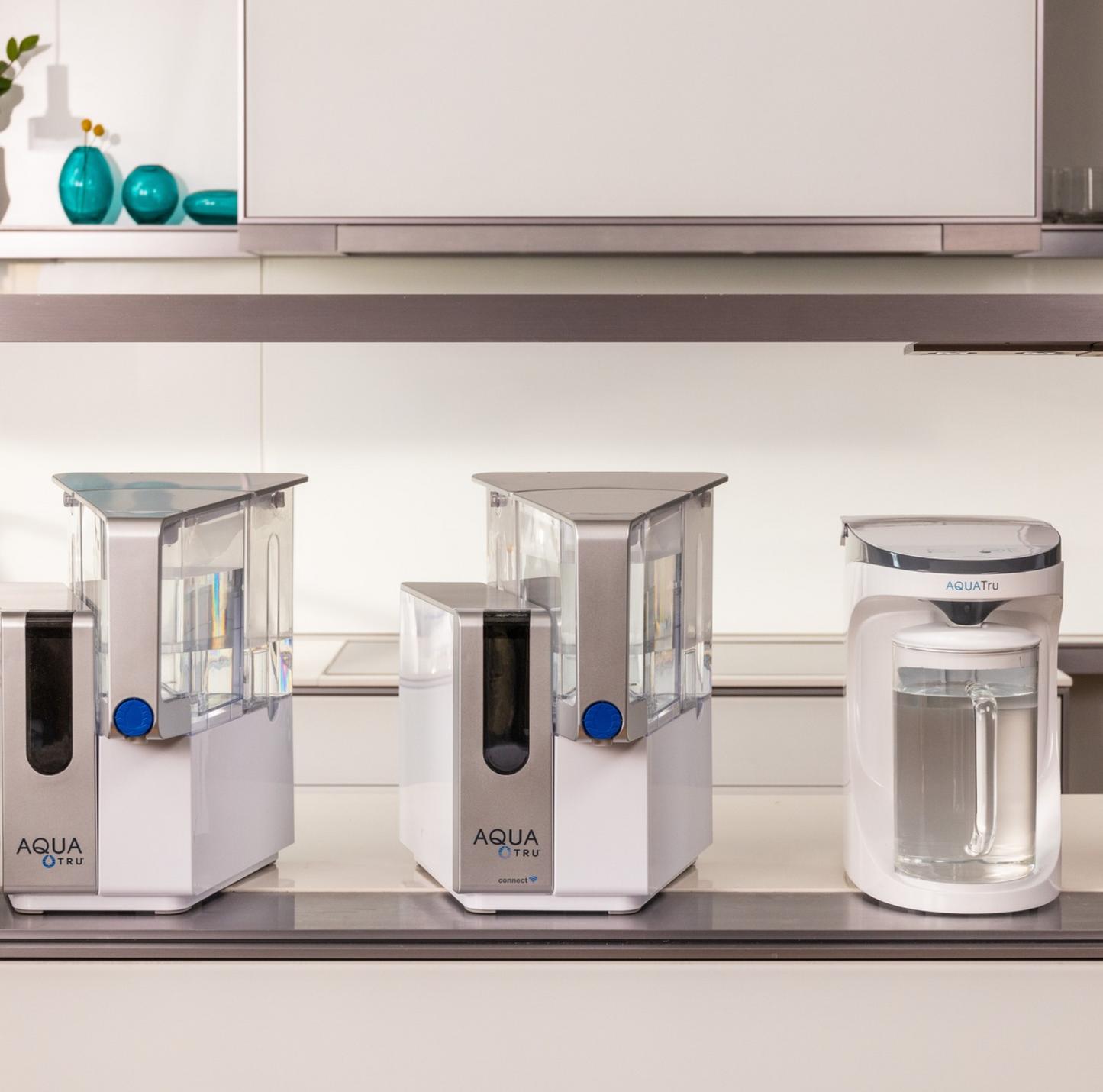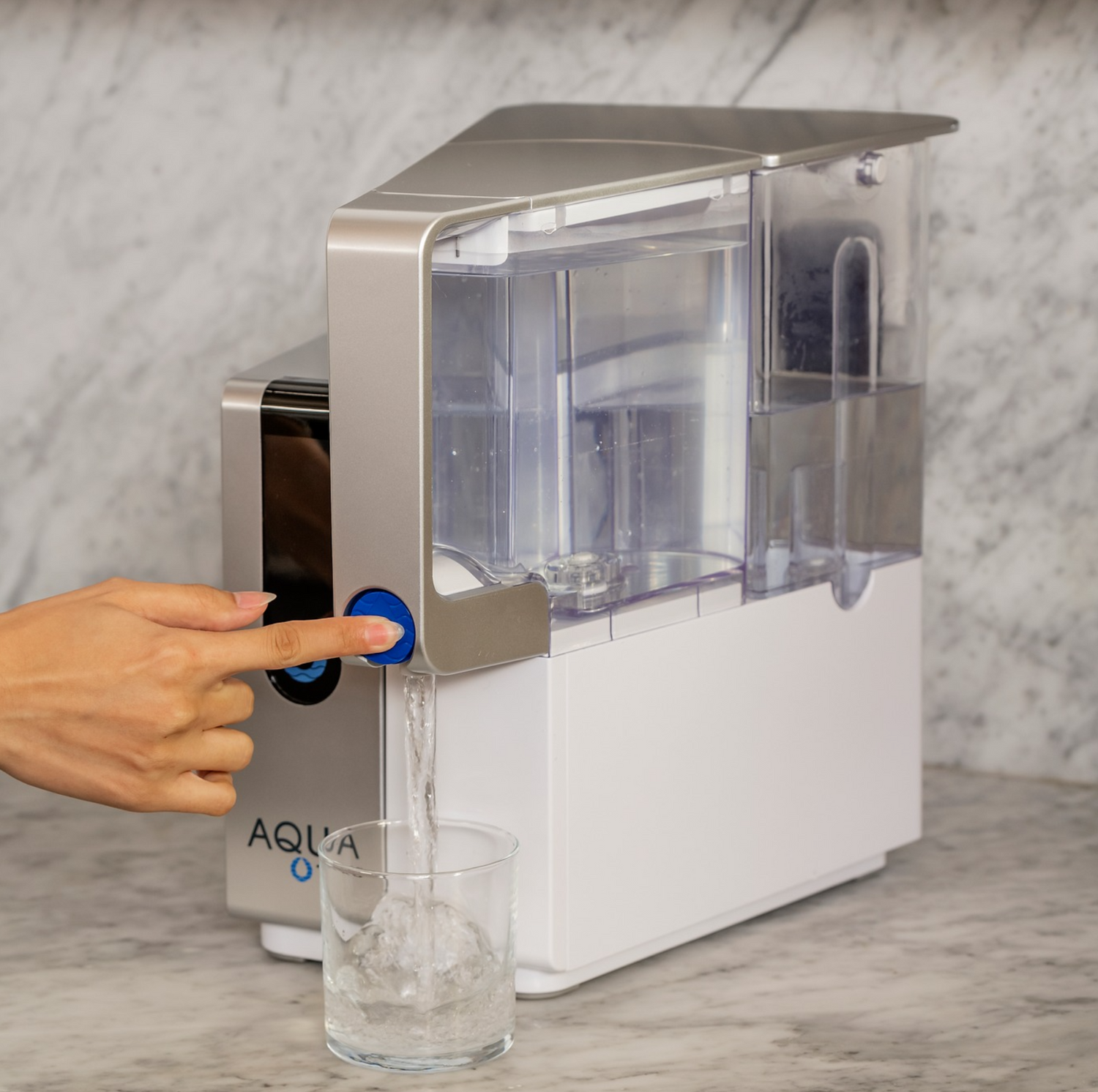 Features and benefits of the AquaTru Classic
AquaTru Classic has a 4-stage water filtration based on reverse osmosis. The system is easy to use. After installing the filters and plugging them in, fill the rear water tank with tap water and the system will immediately start filtering. Within 12 to 15 minutes, the front water tank contains 2.7 litres of pure water. Subsequently press the blue dispenser button at the front of the unit and hold your glass underneath for freshly purified water. The water tank with filtered water is removable and can be put in the refrigerator. This tank is 19.69 cm high, 14.61 cm wide and 24.45 cm deep. AquaTru Classic is made of durable Tritan® plastic and is free of bisphenol A. Tritan plastic is also known for not leaking microplastics into the drinking water.
Buy yours today!
Purification process
AquaTru Classic filters tap water based on reverse osmosis. Fill the rear tank with tap water and the system does the rest. AquaTru Classic uses a multi-stage purification process, including a sediment filter, a pre-carbon filter, a reverse osmosis membrane and a post-carbon filter. Together, these filters remove contaminants from water such as chlorine, lead, arsenic, fluoride and more. The result is pure, clean and delicious water. The filtering process takes 12-15 minutes. You can also use the purified water for hot drinks or for cooking.
Get your Aquatru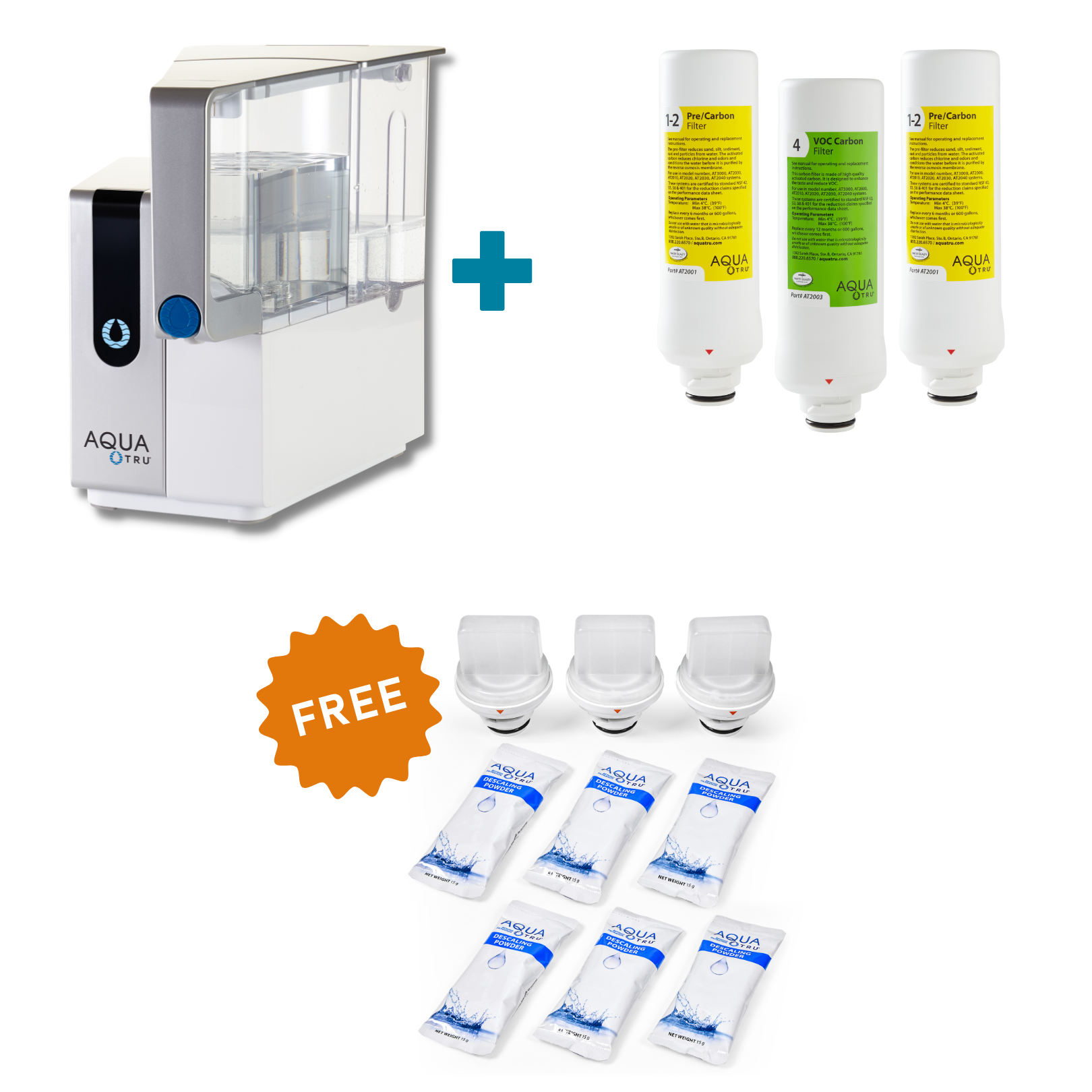 AquaTru Classic Waterfilter + 1 year Filter Pack + FREE Descaling Kit!
Regular price
€594
Sale price
€514
Unit price
per
Save

€80
Sold out
View full details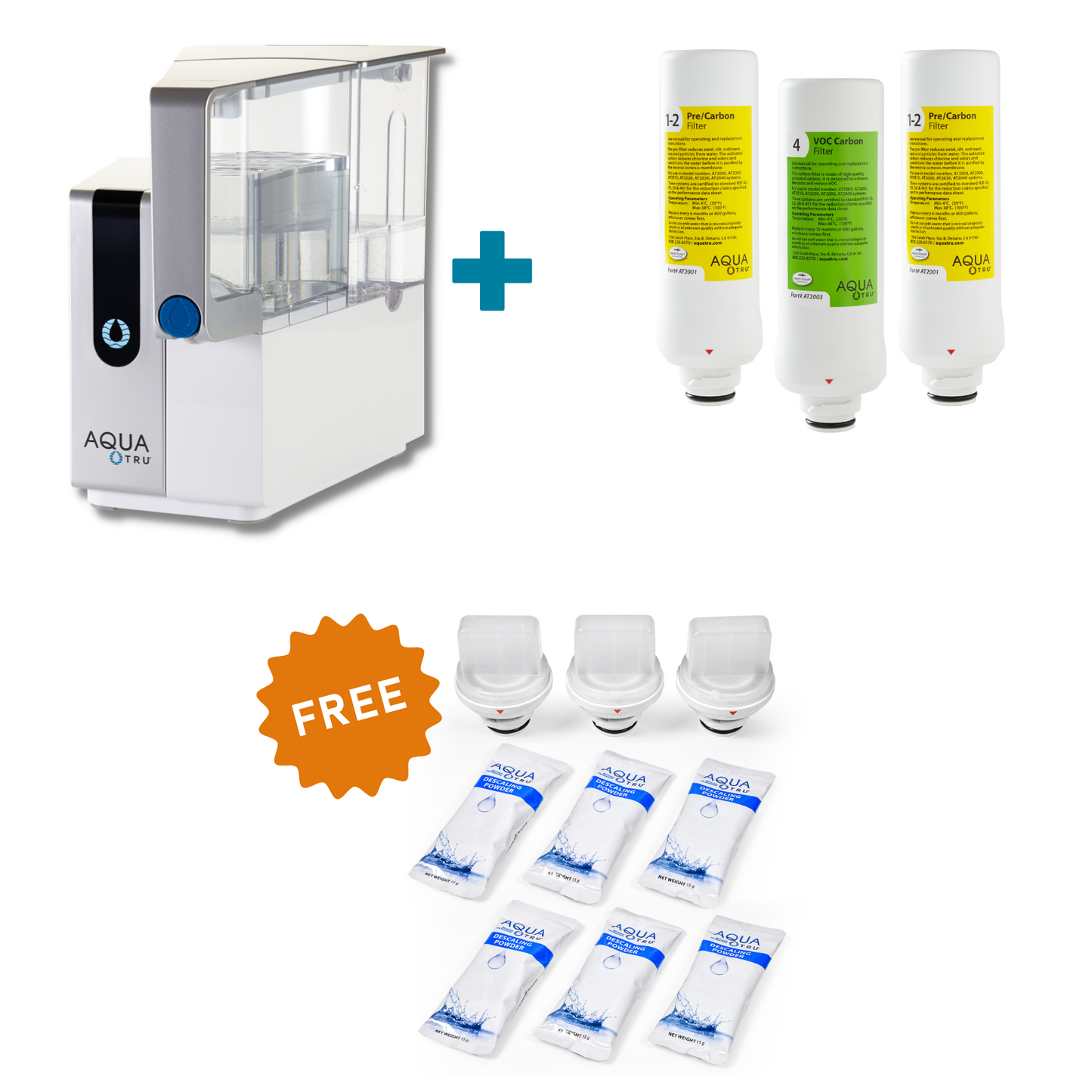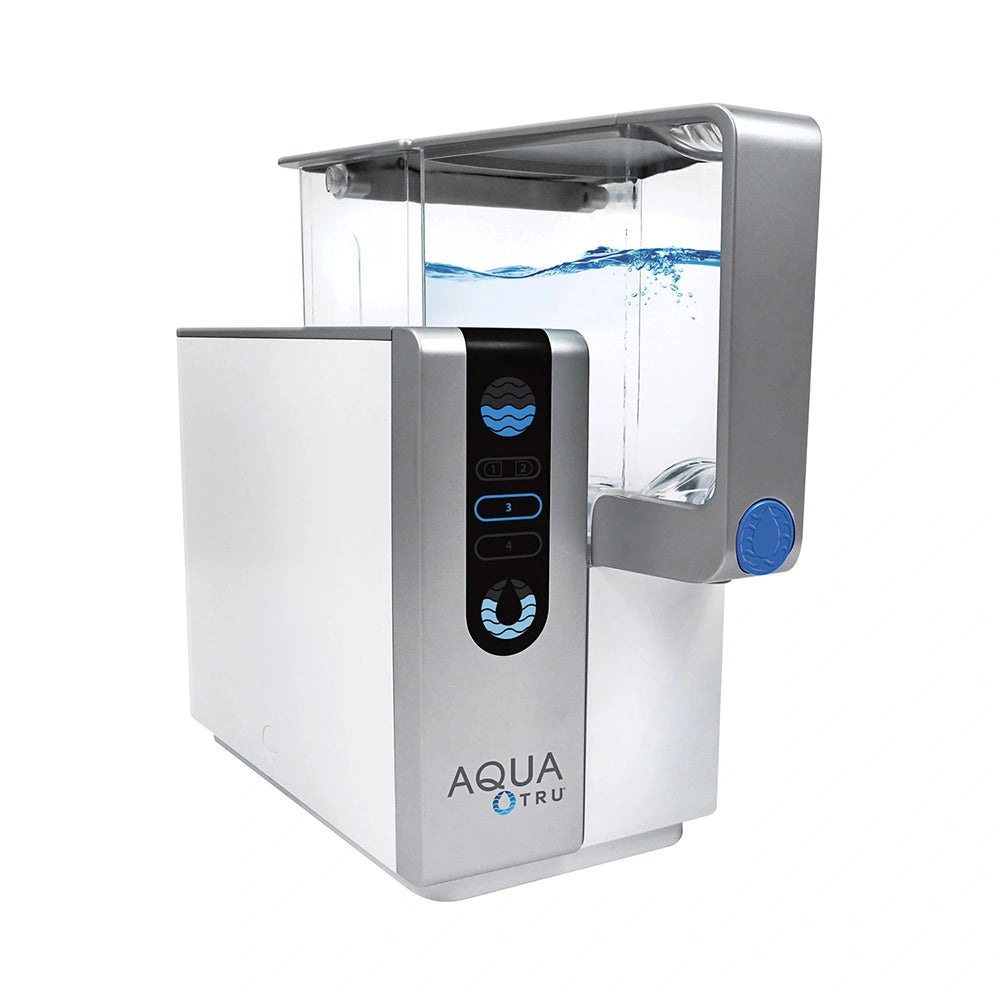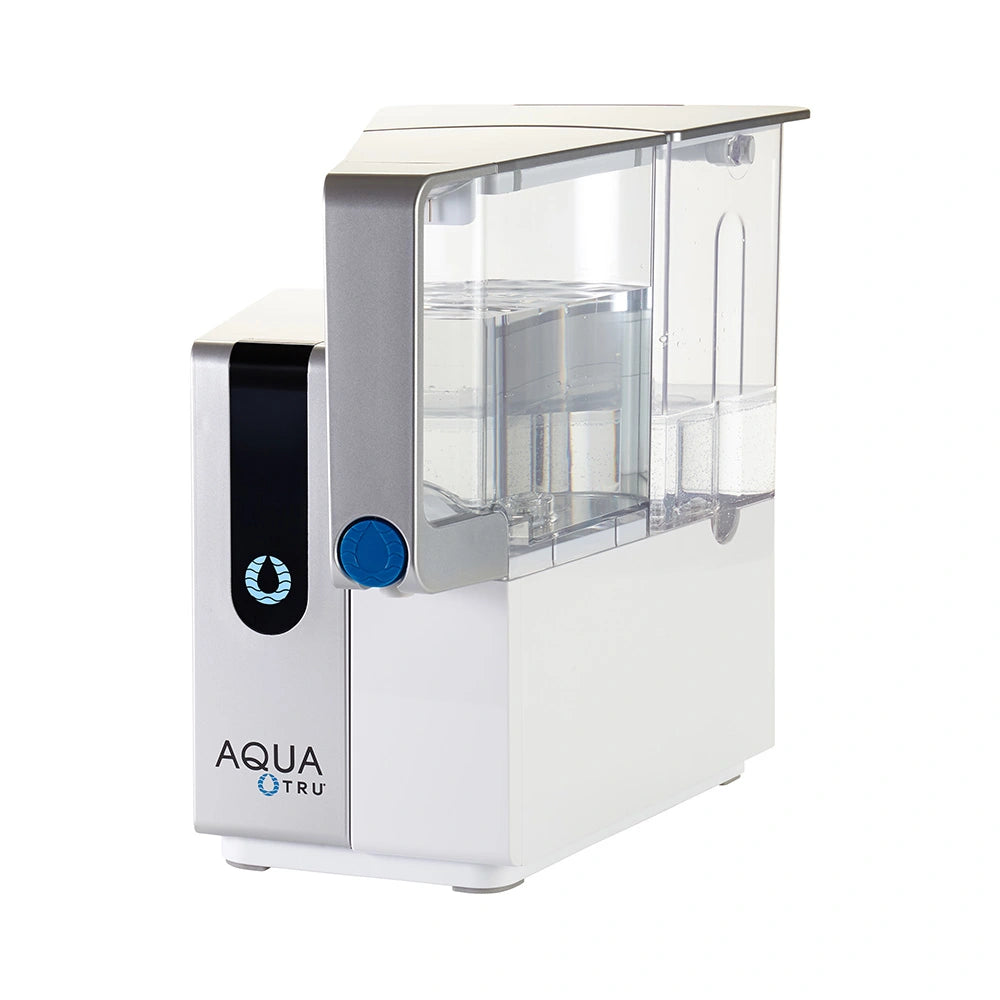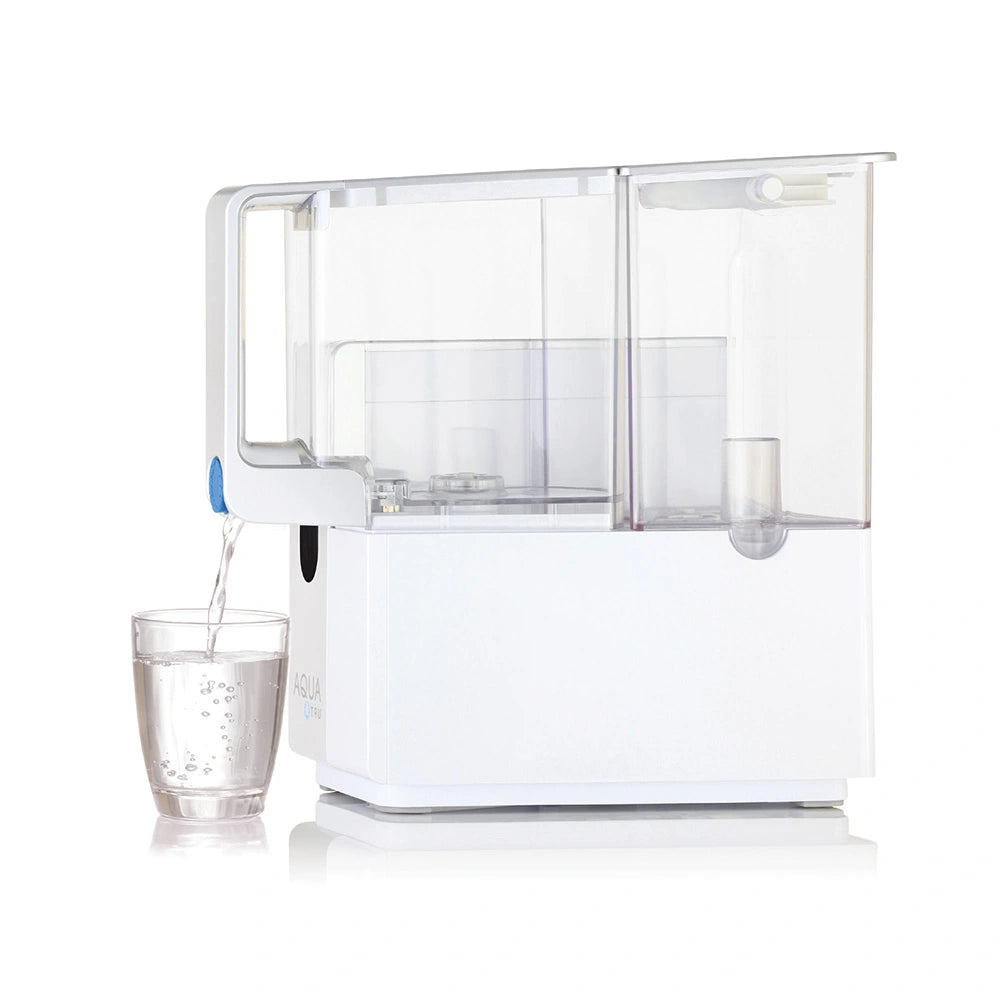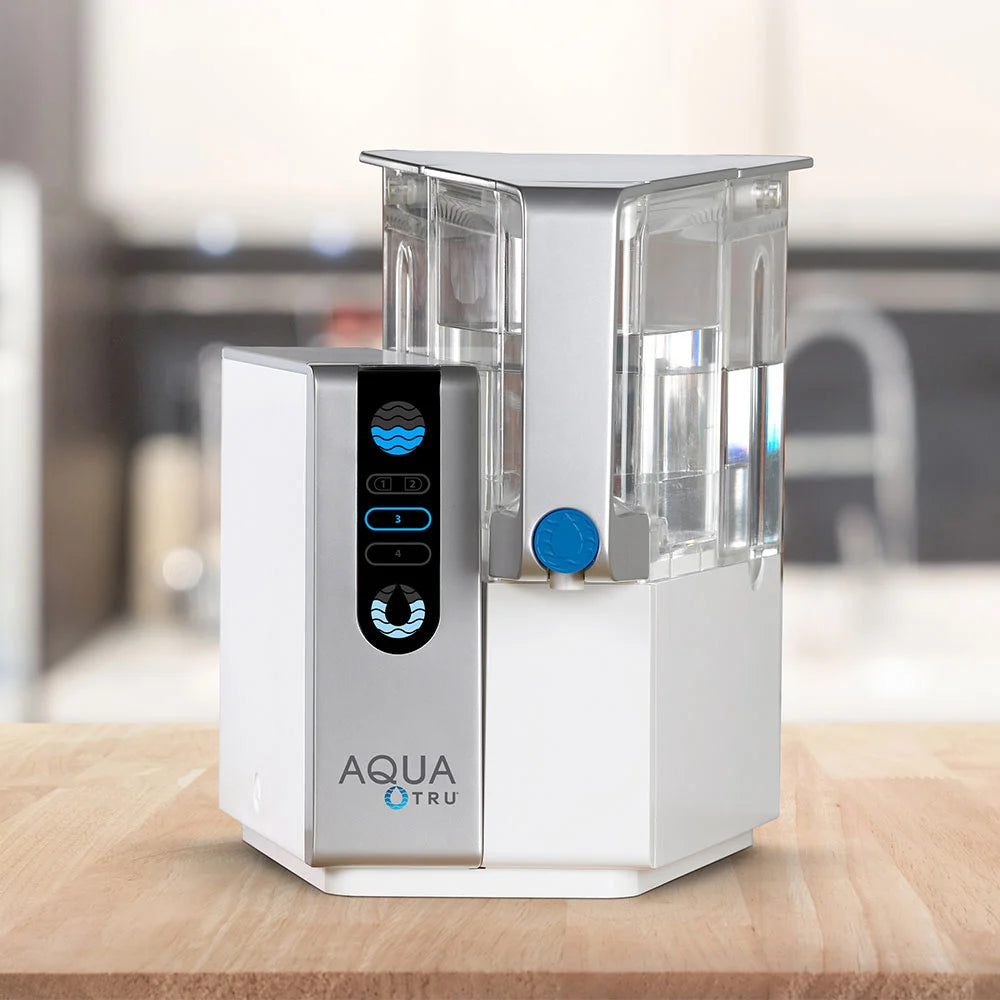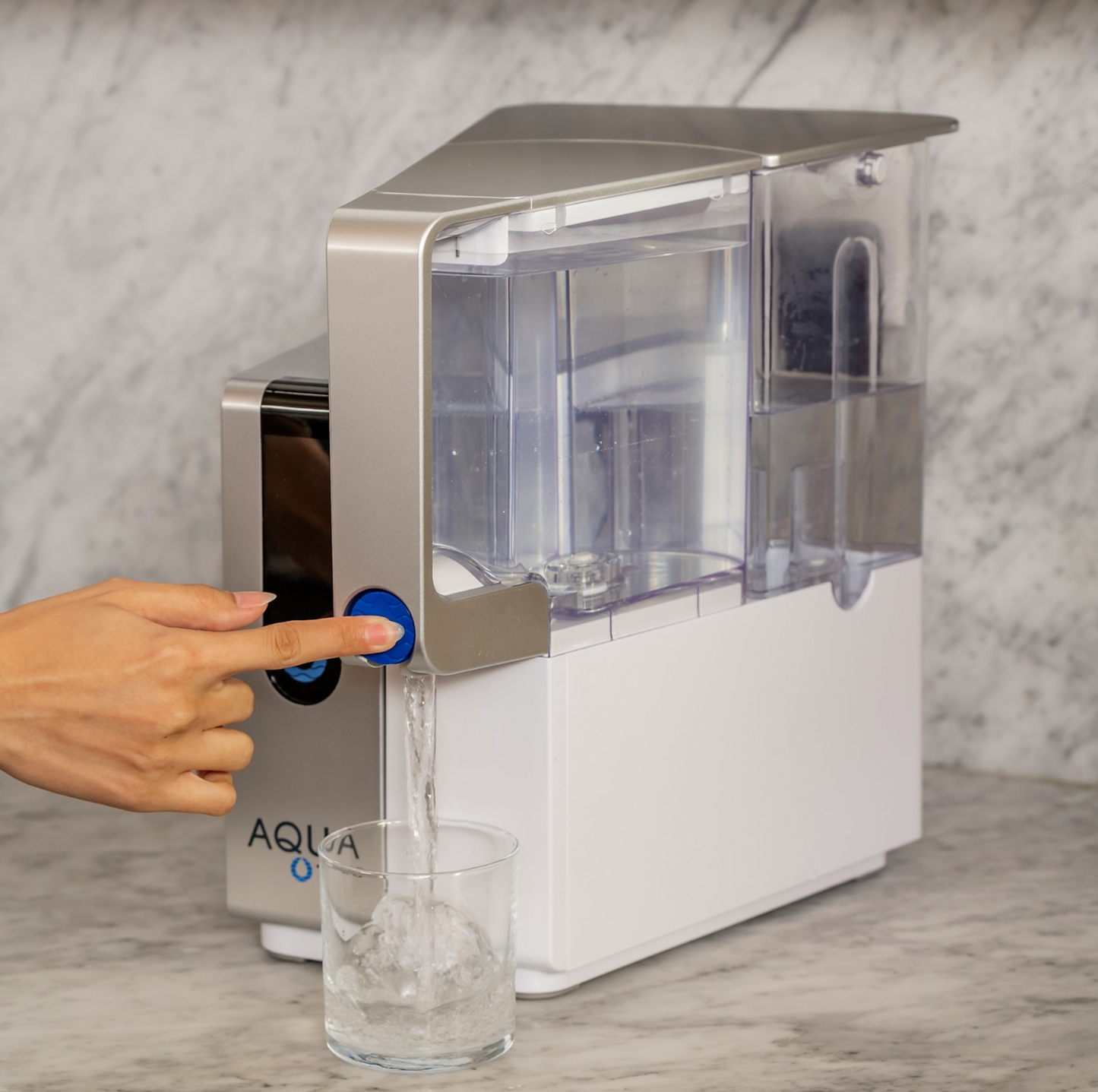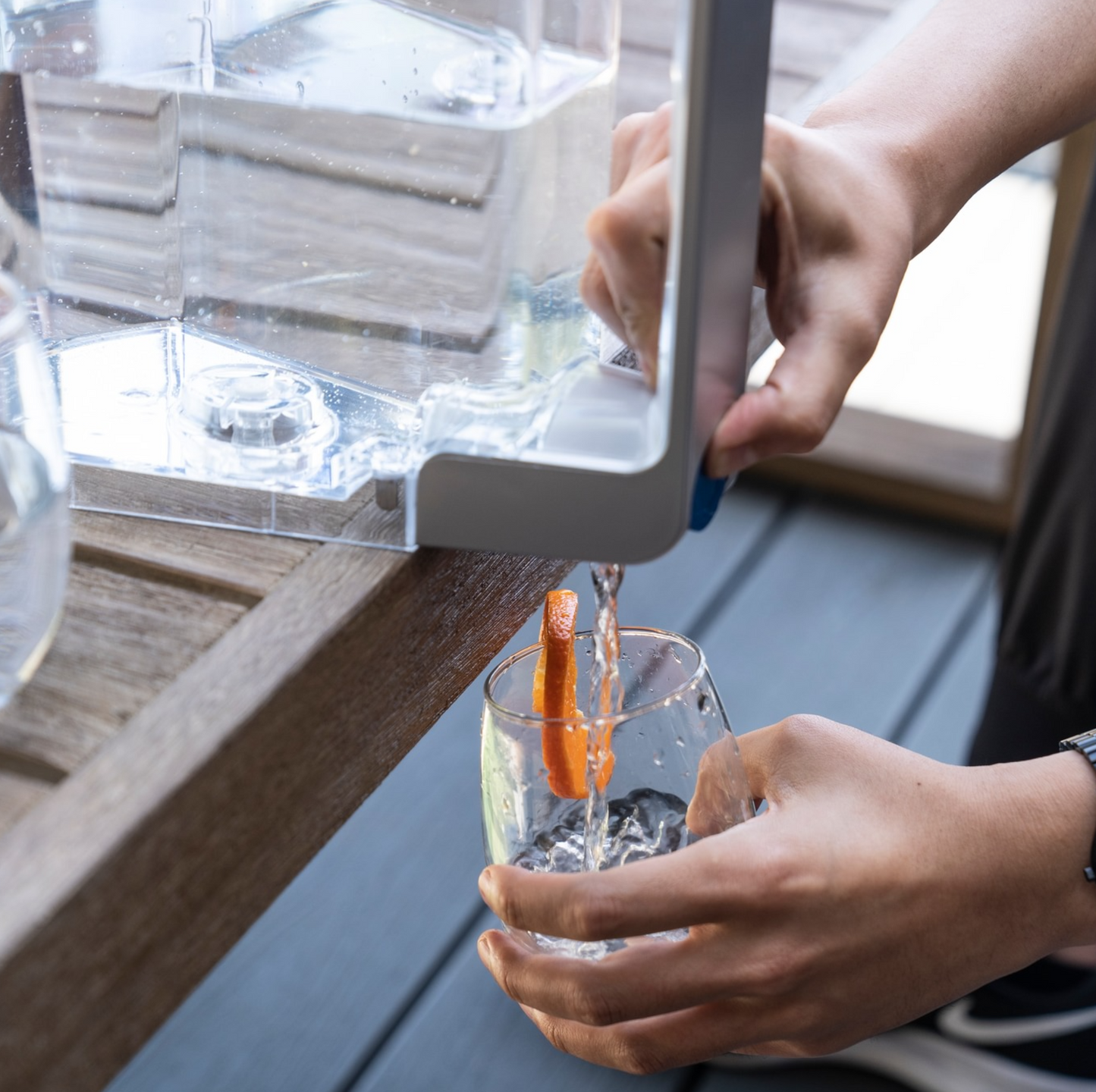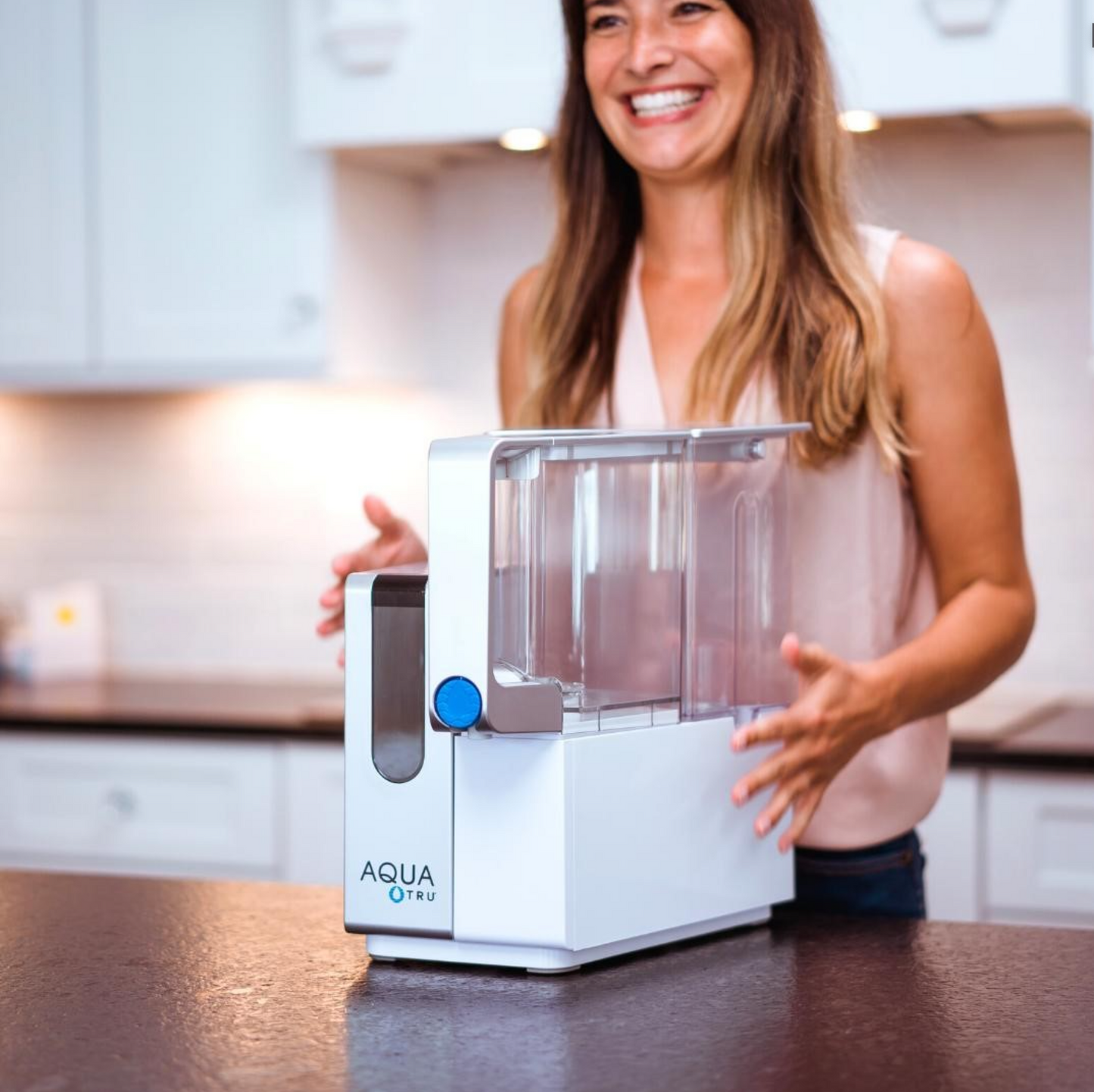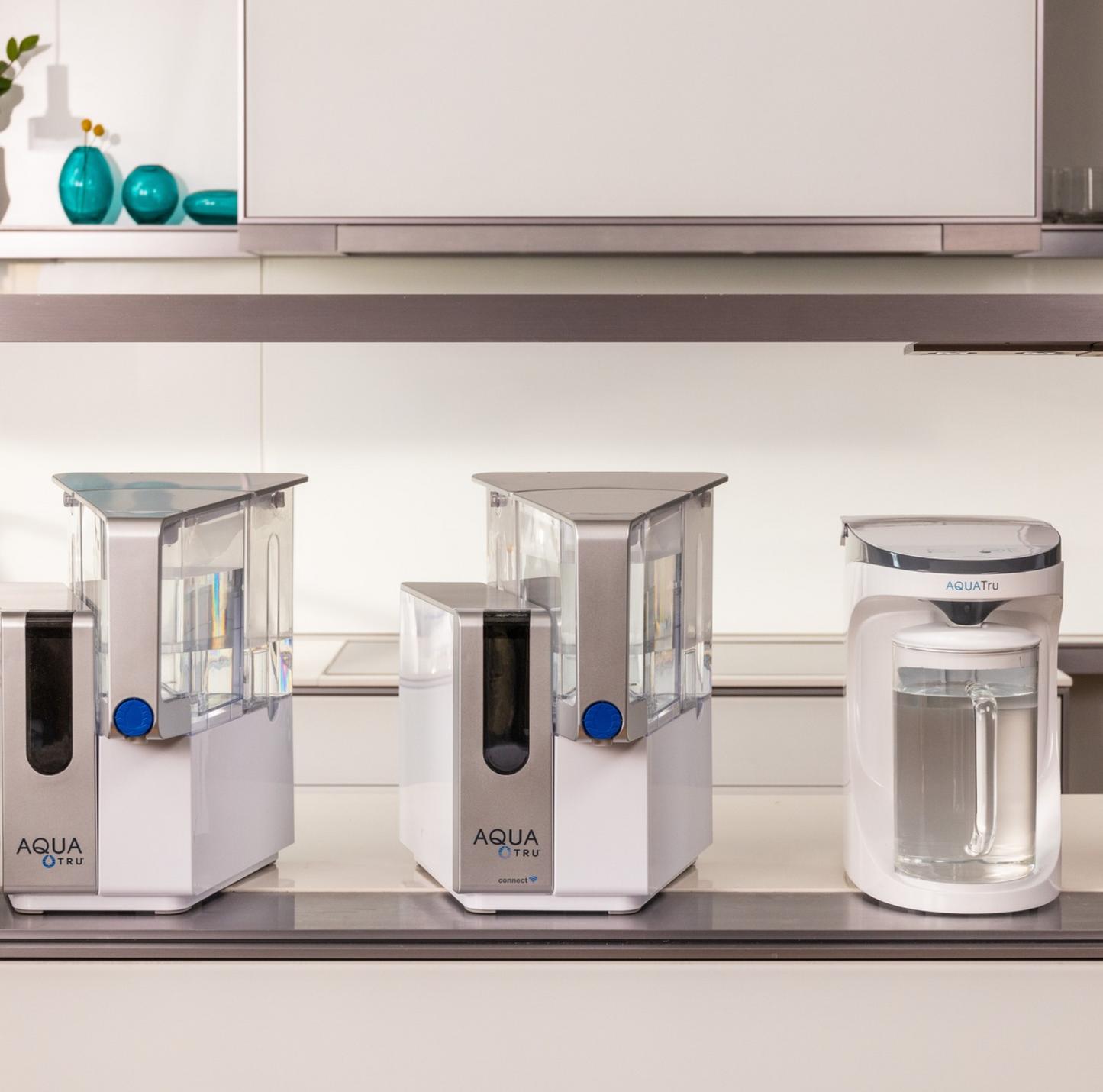 Filters for the aquatru Classic:
You may also be interested in:
Start filtering your water today