AquaTru Classic Waterfilter - Complete Set
Regular price

Sale price

€449,00

Unit price

per
Share
View full details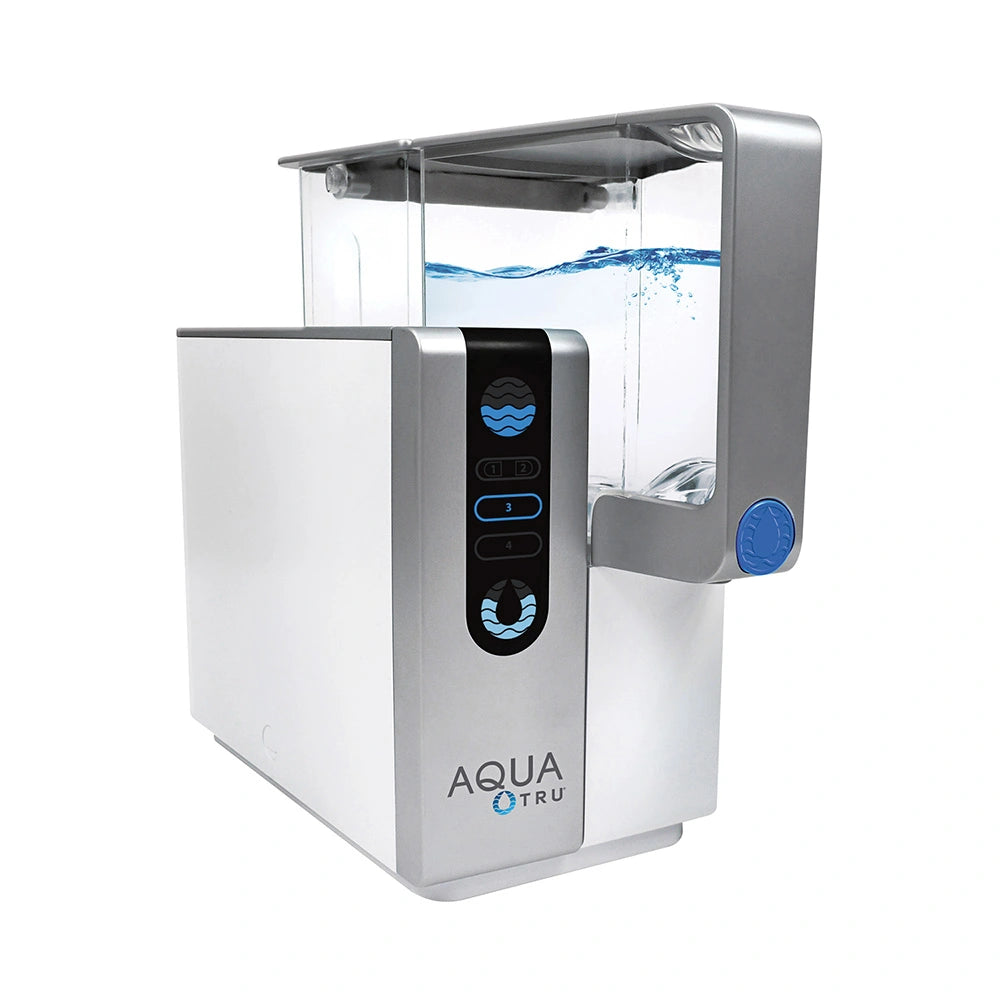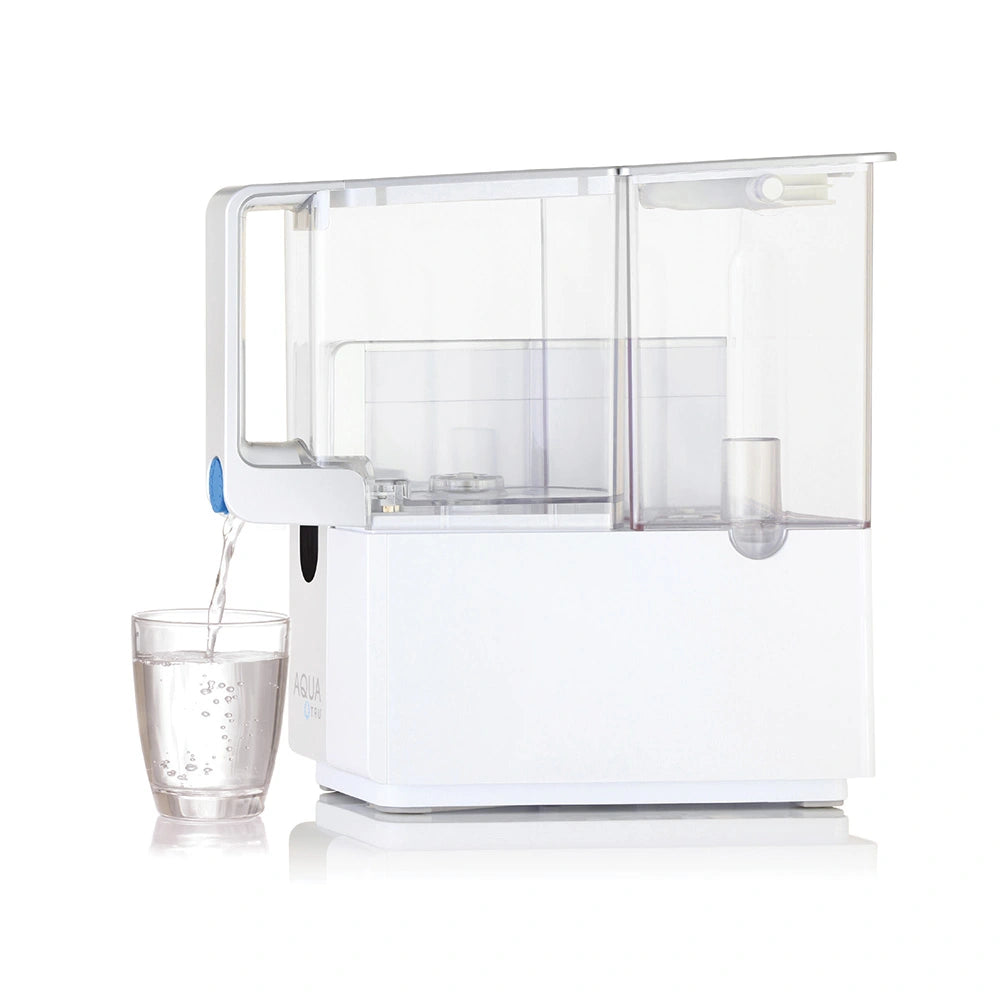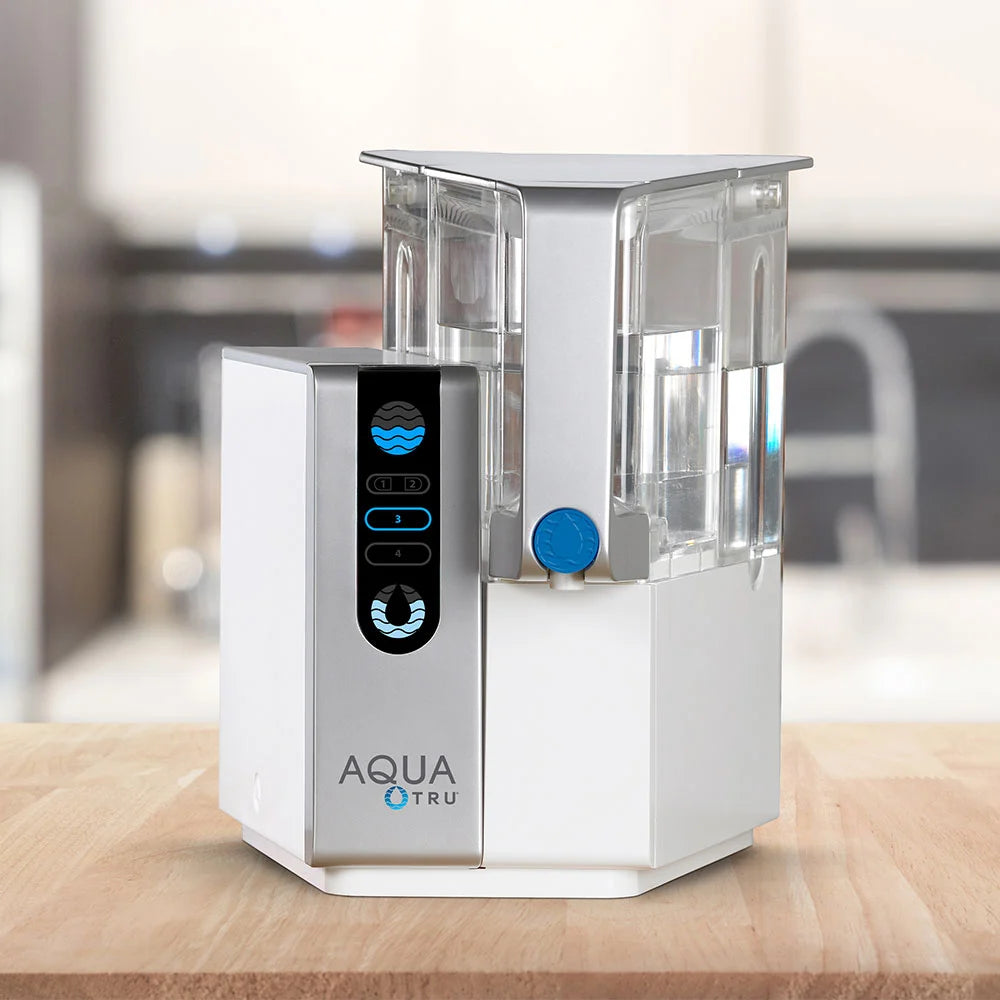 Pure and clean water every day?
Savings

Compared to bottled water, with AquaTru you save a lot of money. In this example we made a calculation based on a family of four. Each person drinks an average of 2,5 liters of water a day. That is 10 liters a day, which amounts to 3650 liters a year.

On average, a liter of bottled water costs €0,50. By drinking AquaTru water a family of four can save up to €1825,- a year! AquaTru costs €450,-. After this one time investment the replacement of the filters is €137,50 a year.

AquaTru only uses €2,- of electricity a year.
Research
You have probably read about the contaminants in our tap water and the importance of drinking pure water on our homepage. But here, we want to go a bit more in depth. What contaminants are in our tap water? What is pure water, and how does it contribute to your health?

After reading a lot of research documents, we found some interesting and important answers. We would like to share them with you.